We know very well about how computer useful for us and what are the uses of computer systems in today's world. Guys, you know every college student needs a laptop. But laptops come with many features at different prices. So the best laptop buying guide is most be needed to buy a new one. If you want to buy a laptop then read the full article and this article will be clear your all concerns and get some idea about it. 
Guys first of all laptop choices depend on your uses. Like Gaming, Business, or personal. If you plan for buying a laptop, consider these important things.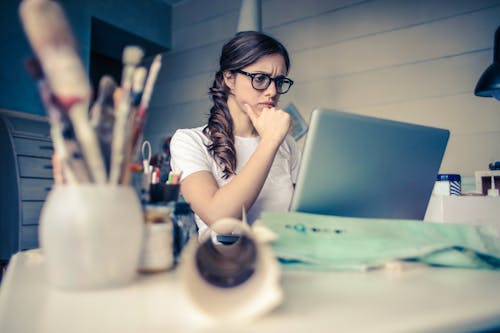 1. PROCESSOR:
Processors are plays a major role to improve your system performance selecting the right processor would depend on the kind of applications you wish to run. Processors are different types like – Intel Core I7, Intel Core I5, Intel Core I3, Intel Celeron, Intel Pentium, Intel Atom, AMP A6, AMD A8, etc.
While buying a laptop don't worry about processors. Core I7 is usually better than Core I5 and Core I5 is better than Core I3. It's more than enough for general purpose.
Intel Atom, Celeron, Pentium are offer basic level performance for bare minimum applications mainly Web browsing, emailing apps, and video viewing.
If you looking for processor generation, The latest generations always offer better performance. Look for the latest generation to get the best performance and also offer a better battery performance.
2. RAM – RANDOM ACCESS MEMORY:
The amount of RAM decides on how smooth the experience you get on your laptop. The higher amount of RAM gets better performance. We suggest a minimum of 4GB RAM for a lag-free experience.
3. GRAPHICS CARD:
Graphics card plays a key role in heavy gaming. If you want to play heavy games, So you can go for 2GB graphics. If you looking for a laptop on which you can browse the web and watch videos, don't worry about the graphics card.
4. STORAGE:
Select the right amount of storage for your requirement and speed of storage. Guys, There are two storage types are available in the market HDD & SSD. If you don't need a lot of storage and looking for better performance then you can go for SSD.
5. OPERATING SYSTEM:
An operating system manages the hardware & software resources of a computer. While also providing common services that one essential to all software on the system.
Operating systems are different types like – MAC OS, WINDOWS OS, UBUNTU & DOS, CHROME OS. Windows are the most popular operating system.
6. DISPLAY:
When it comes to laptop display, the display size & resolution are the most key factors that one needs to consider.
Resolution: If your resolution is higher your content allows to fit on the screen. We suggest a minimum size of 15.6" and Full HD resolution for a better experience.
7. BATTERY LIFE:
Battery life is an important feature one should consider while buying a new laptop. A number of variables like screen brightness and apps running in the background affect battery life. So, We suggest for a minimum of 6-7 hrs.
OTHER FEATURES:
FAST CHARGING:
  It's a very useful feature. It helps to charge your laptop in the least amount of time.
TOUCH SCREEN:
Touch screen makes your laptop interfaces simpler like a smartphone. You can tap to select, hold and drag to move items, swipe to scroll and pinch to zoom.
BACKLIT KEYBOARD:
Makes typing easily in low light environments.
FINGERPRINT READER:
A fingerprint scanner helps to identify you quickly.
SUGGESTED LAPTOPS FOR HEAVY USE:
SUGGESTED LAPTOPS FOR NORMAL USE:
If you think this article helpful for you, So please guys share this article, subscribe to this channel and keep support 
#WEBDISK
.