It's very clear that windows are a very popular operating system used worldwide. it is also known as MS OFFICE. About 90% of computer systems are running on windows. Probably you will also be running Windows OS on your computer systems. This article is must helpful for every user of Windows PC.
        If you recently brought a new computer or 
formatted your computer systems then you should be aware of the free software you should be installed on your Windows PC. This software is needed to help your day-to-day tasks on a computer.
        don't worry, We collected a list of software I hope these are most helpful to you. This list of software includes malware protection, media player, PDF Reader, zip file utility, etc.
LIST OF MOST HAVE FREE SOFTWARE FOR EVERY WINDOWS PC :
1.MICROSOFT OFFICE :
Microsoft office is a very popular and widely used software. It is otherwise known as MS office. Microsoft office free download for windows 10 for your pc from Microsoft store or website. It provides us with a variety of software developed by tech giant Microsoft. The package of Microsoft office includes software like Microsoft Word, Microsoft Excel, Microsoft power-point, Microsoft Access, Microsoft Outlook, and Microsoft One Note. 

       Every software of MS office has a unique function. You can create a document, presentation, spreadsheet, and much more. 
2.BROWSERS :
You probably want to get rid of Internet Explorer and use some better alternatives. Besides, you need a good and reliable browser to download these new programs fast. Here are the 2 most popular web browsers in the world.
Firefox

 download – The most customizable browser with a large number of extensions & add-ons, which allows you to add lots of extra functionalities to your browser. If you are a web developer, internet marketer, or tech-savvy, Firefox is the best choice for you. Mozilla firefox download is totally free.
free download google chrome for pc full version –  Chrome is the fastest and safest browser to date. It has a minimalistic design that makes browsing websites simpler. If you're a normal internet user who loves simplicity and speed, go for it. Free youtube downloader is also helpful for watching videos.
3.ANTIVIRUS :
     After buying a new computer or installing windows, you must have to install an Antivirus to protect from malware attacks. Malware can easily corrupt your valuable data.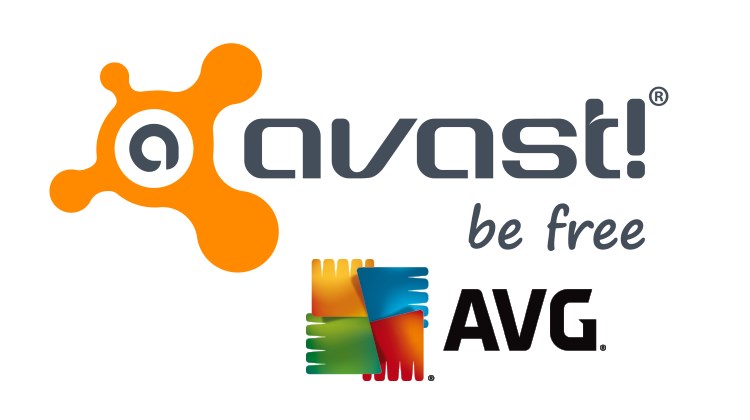 avast! Free Antivirus or AVG Antivirus Free is the best free antivirus software and can do a great job in protecting your system from malware. 
4.PDF READER :

Adobe Reader is the standard PDF reader and PDF editor free. Adobe Reader is a program or software developed by Adobe Systems. With Adobe Reader you can open, view, create, edit, print PDF files. 
5.

File Compression & Extraction Software
         Sometimes software installers are in compressed formats (RAR, ZIP, TAR, etc.), so it's necessary to get a free file extractor and compressor beforehand.
WinRAR

free download – It's a very powerful and lightweight tool. It's able to unpack a wide range of formats including the popular RAR & ZIP.  Only you have to close the pop-up notification window that requests you to purchase the paid version every time you open it.
7-Zip – As like WinRAR, 7-zip is also a tool liked by users. but it has a drawback that it can't support RAR files. Anyway, it's known to have the highest compression ratio among its competitors so you may prefer 7-Zip if you need to compress files often.
6.MEDIA PLAYER :
Generally, we use our PC for many purposes, out of the entertainment is one, like listening to audio and watching the video. so as a good media player you can preferVLC Media Player. VLC for PC is very easy and simple to use.

Adobe flash player is the must-have software for every Windows PC. Without installing it, you will not be able to watch any online videos. YouTube will not play any video without the Flash player. If you want to watch online videos or play online games then install a free adobe flash player first.
8. CCLEANER : 

You can't ask for anything more from CCleaner. To use your PC freely you must have a tool that cleans up space by erasing the unwanted files from various programs such as, recycle bin, along with internet history, browsing cookies, temporary files, etc. Some other great features include a registry cleaner, uninstaller, and drive wiper.
9. DROPBOX/GOOGLE DRIVE :

     For securing your important data and accessing anywhere you need cloud storage. Dropbox and Google Drive is the best option for cloud storage services. These cloud storage services keep your data safe and sync in every mobile device. Gdrive is the most popular of the other one. Google Drive sign in very simple by using your Gmail account.
10.

Skype : 

      If you want to contact your friend with the help of the internet you must have to open an account on skype. This software helps you to connect you with your friends and relatives via video, and audio calls using the internet. Skype for business always helpful, you can download Skype online from the ms store.
THANK YOU!